About Urban 57 Home Décor & Interior Design - Furniture Store in Sacramento, CA
Interior Designer in Sacramento, CA
Meet The Team
Kamran Baghestanian
Owner/President
Kamran grew up in Sacramento, attended Rio Americano High School, American River College, and Sacramento State University, to pursue a degree in Civil Engineering. His experience in retail began during his high school years working at Scofield's fine furnishings.' He opened his first store on Arden way, "Kamran's Antiques and Oriental Rugs" in 1991 then moved to East Sacramento, inside the Elvas Center in 1992, doing business as Oriental Rug Bazaar. He is a fourth-generation rug merchant and in the early '90s became one of the youngest oriental rug appraisers in the country.
Soon after, he expanded his business operations to Lodi and then Napa. His business practices earned a #1 ranking for a furniture showroom in San Joaquin County by voters.
During this time he began traveling overseas, to consult and help design furniture and oriental rugs with manufacturers and oriental rug producers. He started importing goods right up until the financial crash in 2008. He continued his consulting role, focusing on dental practices until 2015 when he decided to embrace his passion for interior design and fine furnishings creating Urban 57 Home Décor & Design with great success in 2015.
Robyn McNelly
Senior Interior Designer
Robyn began her Interior Design Career focusing on residential design, in her own interior design business and is our longest-tenured designer. She brings expertise in space planning, window treatments, and coloration to her projects. Her clients appreciate her collaborative approach and her commitment to the end result. Her favorite design style is mixing contemporary with Asian influences, creating a monochromatic backdrop with pops of color for whimsy and/or drama.0 .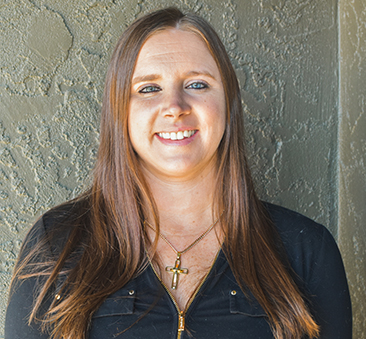 Shauna Browne
Office Manager
Shauna is the heart of Urban 57. She is the one that keeps everything running smoothly behind the scenes. From customer service to deliveries and much more, she is the first point of contact for all things Urban 57 related. Outside of work she is a huge sports fan (Go Kings!) and enjoys going boating with her family and friends.
Rachel Roberson
Interior Designer
Rachel first pursued a career in agriculture before doing a whole 180 and changing careers to interior design. She describes her own style as eclectic and moody with pops of color, but she has designed homes with different styles such as mid-century and California chic and everything in between.
Don Sherwood
Senior Interior Designer
Don is another of our tenured designers who has been designing homes for the past 22 years. He has developed a great understanding of different styles from Mid–Century, Modern Farmhouse & Traditional Mediterranean. Did we mention he has also been voted Sacramento's Best Interior Designer? He is the perfect fit for anyone looking for a home design that is true to you.
Diana Naumenko
Design Consultant
Diana is a soon-to-be designer at Urban 57. She studied design at American River College and is now at Sacramento State University where she is currently studying to be an architect. She does not have a favorite style of interior design because she loves experimenting with all styles of interior design. She specializes in remodels, wall panels, and construction plans.
Glen Odabashian
Rug & Floor Specialists
Glen is our other expert on all things rug & floor related. He has over 20 years of experience buying, selling, cleaning, repairing, and appraising oriental rugs. He is a helper at heart, which is why he enjoys his time at Urban 57 so much. His favorite kinds of rugs are jewel-toned, tightly woven ones.
Hamid handles all of our deliveries and logistic needs. He was working as a handyman before becoming our resident expert on all things warehouse and repairs. He doesn't stop there he also helps with upholstery from repairing furniture to sewing fabric.
Dayana Flores
Marketing Coordinator
Dayana is one of two people who do marketing, social media, graphics, and anything creative for the Urban 57 brand. She enjoys working with all the unique furniture in stock at the showroom and is excited to learn about interior design.
Nastassja Bowman
Marketing Manager
Nastassja manages the marketing side of things, helping create advertising campaigns and increasing our brand awareness. She is excited in learning about the wholesale and retail side of design on top of the interior design profession.